More info
LED STRIP LIGHT FOR COMMERCIAL REFRIGERATION AND FOOD DISPLAY - 5 meters roll - All in 1 LED chip (RED+WW+CW)
Ultra high CRI and brightness
IP Rating: IP00
DC 24V, 72 LEDs/meter
DC24V,18~20lm/chip, Ra>80~92, IP00, 5 meters/roll
17 Watt per meter power consumption (maximum)
______________________________
Selection of the LED driver depending on the maximum LED strip length
The table below shows the maximum LED strip length, which can be operated with a given LED driver.
To consider the performance drop, which occurs in the power supply cable and the efficiency of the LED Driver, 20% were deducted from the maximum strip length in the table below.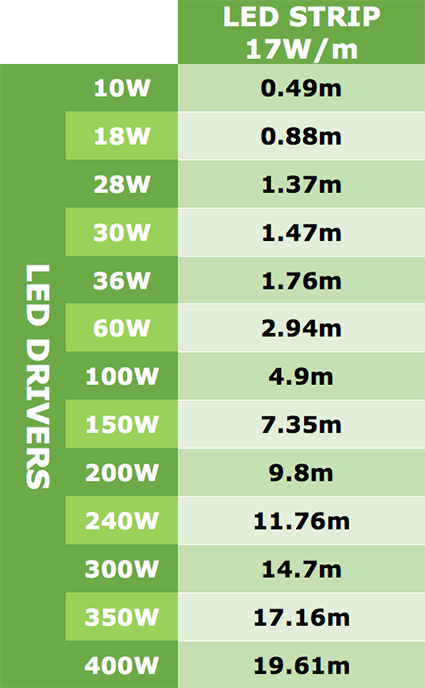 For more information about the installation of LED Strips, you can download the above PDF file: "Installation of LED Strips".