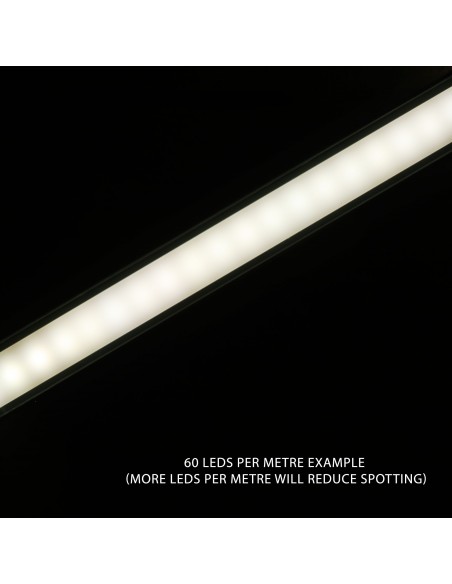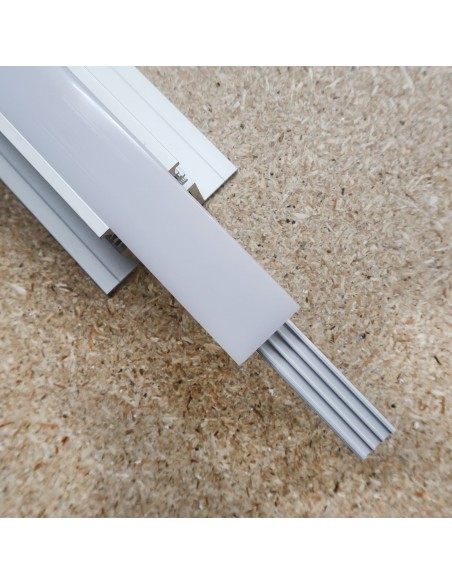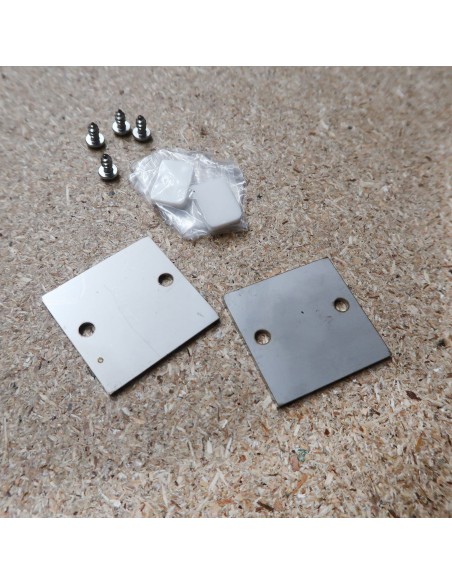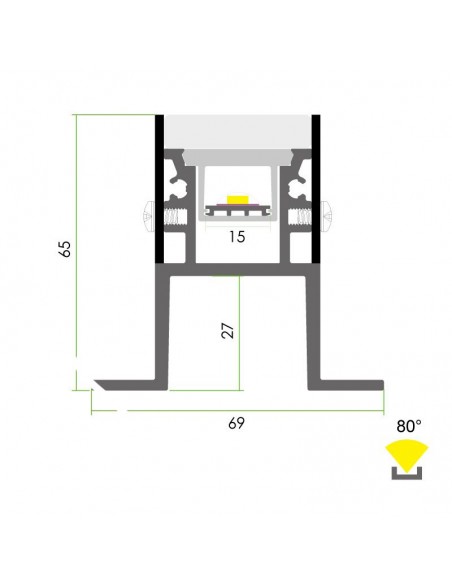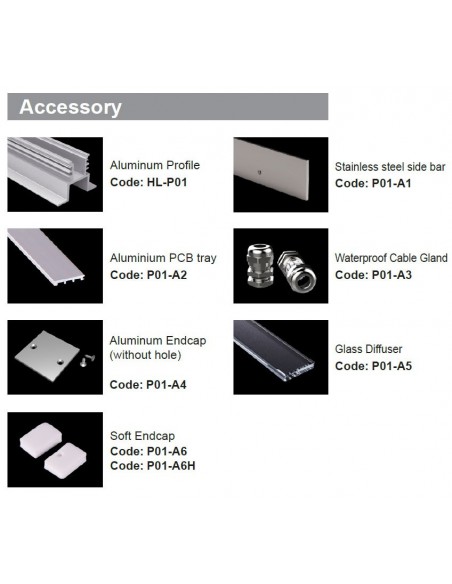 Drive-Over Inground LED Profile IP67/68
1 Metre Drive-over IP68 Led Aluminium Profile
IK10
For LED strips up to 15mm wide & 19.2W/m
Size: *W41mm (top glass trim)/80.5 fin-fin bottom) *H66mm
3.75kg
Walk and drive-over in-ground IP67/68 Led Aluminium Profile, 1m length
Can fit up to 15mm wide LED strips, suggested for up to 19.2W/m LED tape.
Product dimensions: L1000* W41mm (top glass trim)/80.5 fin-fin bottom)* H66mm*
This LED underground light is a perfect solution for outdoor lighting, widely used in garden, clubs, stages, parks, plazas, tunnels, brides, hotels, commercial buildings facade, mosques, art galleries, historical buildings and more.
Included in the Kit:
1 x 1m aluminium LED Profile
1 x 1m Milky diffuser channel
2 x Silicon End cap for the diffuser/channel
1 x Aluminium LED strip mounting bar
2 x Stainless Steel End cap (+ 4 screws)
1 x Clear Glass cover
2 x Stainless steel side bar (+ 12 screws)
Features:
IP68 profile, equipped with stainless bar, waterproof cover, silicone endcaps, waterproof connector and cable.
Stainless steel housing, high waterproof rating of IP68 - ideal for lengthy in-ground use.
Glass cover note: Glass cover supplied in 1 meter lengths and cannot not be cut by the installer as it requires special cutting equipment.
Size: L1000*W69mm*H65mm
Strips: Fits up to 15mm wide LED strip
Installation method: Inground
Beam Angle: 80 Degrees
IP Rating: IP67/68
IK Rating (Impact Protection): Protected against 20 joules impact.
Equivalent to impact of 5 kg mass dropped from 400 mm above impacted surface. 
Temper: T5 (Cooled from an elevated temperature shaping process then artificially aged.)

Grade: 6063 Aluminium Alloy
Cuttable: Hacksaw (profile only)
Colour: Customised Anodized/Powder Coated/Spray Painted
Optional accessories:
IP68 Waterproof connector / IP68 waterproof connection box / Waterproof Cable Gland
Material: 6063-T5 Silver anodized Aluminium
Warranty: 3 years
Customers who bought this product also bought: