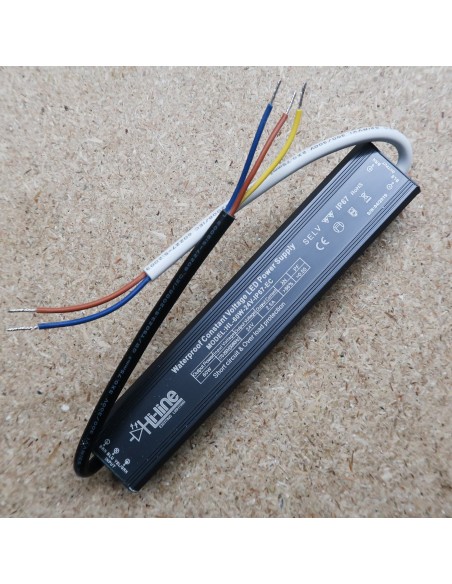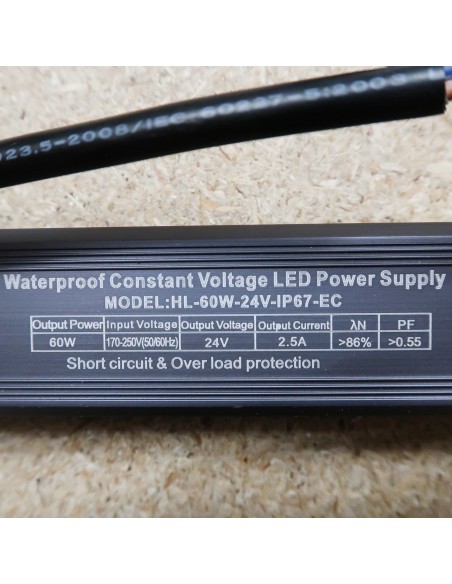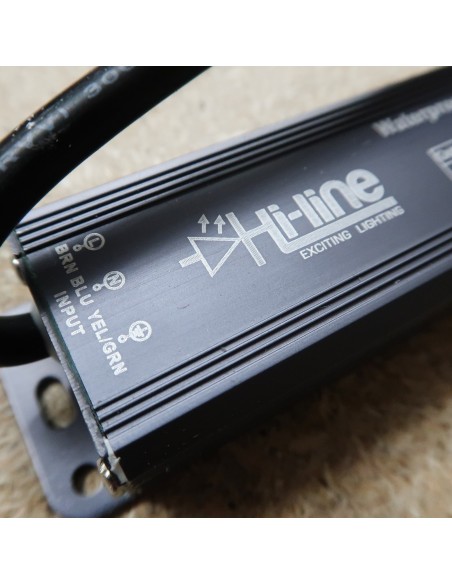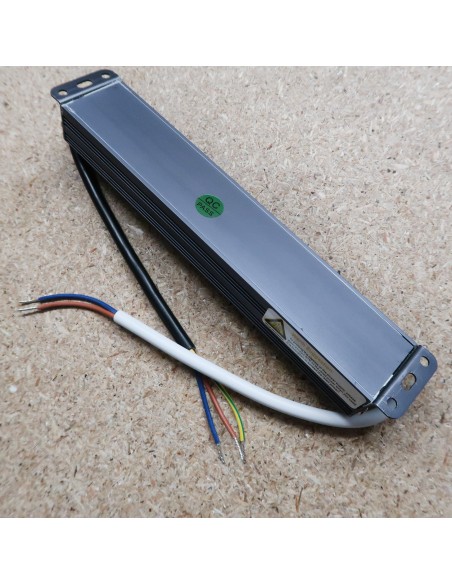 24V Constant Voltage LED Driver 60 Watt IP67 (EC Series)
LED Driver 60W/24V IP67 - EC Series
Input: 170-250V AC
Output: 24V / 2.5A
Constant Voltage Type – IP67
3 years Warranty
High Efficiency Constant Voltage LED Strip Driver 60 Watt 24 Volts IP67 - EC Series
Non-dimmable 24 Volts LED Driver suitable for LED Strips or LED light box modules of total power consumption up to 60W.
It is recommended to calculate 20% more than the tape power consumption for better performance of the power supply.
Note: If you are intending to dim via controllers and remote, you may wish to consider a larger wattage driver to avoid potential buzzing issues, if for example you are running just a couple of metres of LED strip to a driver. Our 100W premium series can eliminate this.
Note: This is an economy series driver. If you prefer lower in-rush current and higher power factor products, then consider our premium series drivers instead. Installers should be aware of in-rush current and the type of MCB required in such cases.
To learn more about In-rush current, visit out support page HERE
LED Driver 60W/24V
Input: 170~250V AC (50/60Hz)
Output: 24V / 2.5 Amps
Rating: IP67 (Waterproof) 
Efficiency: > 86%
Dimensions: L205 x W35 x H26 mm
Weight: 258g
Warranty offered for the LED driver is 3 years
The table below shows the maximum LED strip length, which can be operated with this LED driver.
To consider the best power supply performance, 20% was deducted from the maximum strip length in the table below.

___________________________
IMPORTANT NOTICE!
This device should be installed by a qualified electrician in accordance with the latest edition of the IEE Wiring Regulations and any applicable Building Regulations.
Customers who bought this product also bought: