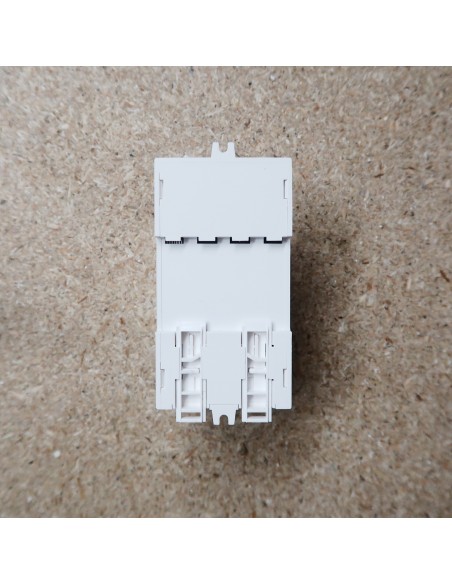 DALI 4 channel LED strip controller DIN rail (DALI Type 6)
DALI Constant Voltage LED Dimming controller
4 channels RGBW, tunable white or single colour
DALI Type 6 (4 individual DALI addresses)
12-36V DC Input
DALI 4 channel LED strip controller DIN rail (DALI Type 6) - Can operate with RGBW, Tunable White or single colour constant voltage LED strip lighting.
This is a DALI Type 6 (DT6) device with 4 channels output and can be controlled via 1 or 4 independent DALI addresses. One DALI address per output or single DALI address for all 4 outputs.
Supports DALI type 6 device commands and is NOT compatible with DALI Type 8 masters.
Alternatively supports "push to dim" function, can be used with AC press switch for on/off and dimming control of all 4 outputs simultaneously, push to dim does not support individual channel output control.
Note: DALI and push to DIM functions cannot be used together.

Configurable via DALI software tool and DALI USB interface.
Complies to DALI standards IEC 62386-102, IEC 62386-207
Manual /automatically DALI address setting - DALI address digital interface
1 or 4 independent DALI address setting
DALI signal or push to DIM dry contact option input
4 channels constant voltage or constant voltage controls, common anode output/Input: 12 to 36 Volts DC
Output current: 4 x 5A (max) - 12-36V DC
Output power per channel: 12V/60Watt, 24V/120Watt, 36V/180Watt
Waterproof grade: IP20
Size: (LxWxH) 53x65x110mm
5 years Warranty
For User Manual click here or download at the bottom of this page
Customers who bought this product also bought: