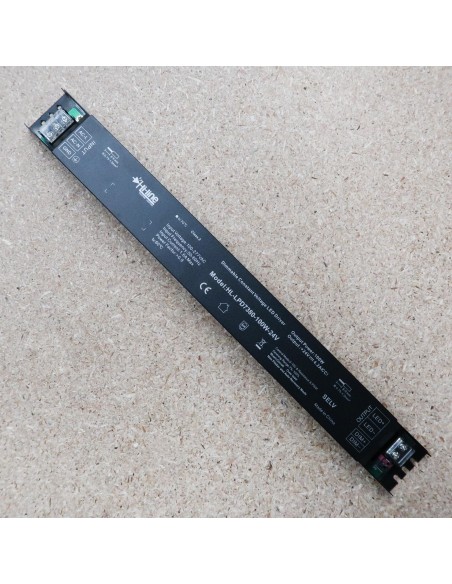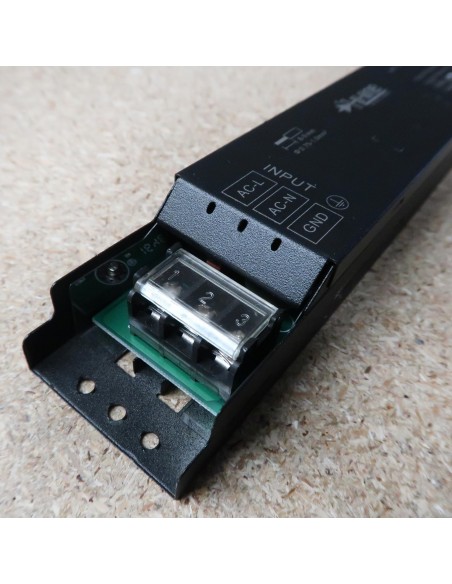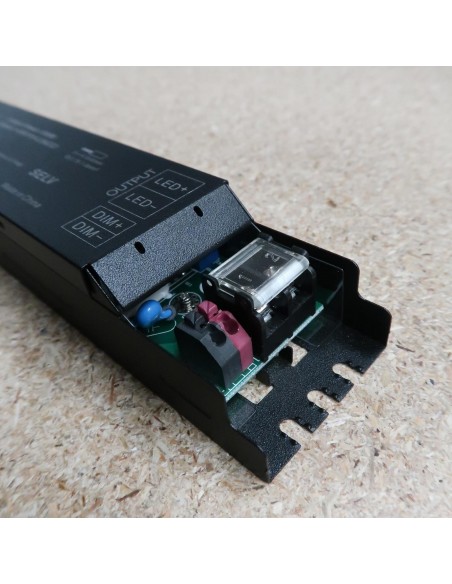 Slim LED DRIVER 100W 24V (control mode 0/1-10V)
0/1-10V Dimmable LED Profile Driver 24V / 100W / IP40
For 9086 Profile systems (built-in driver)
Slim, thin LED driver 24V
0/1-10V dimmable LED Driver constant Voltage 24V 100W, Built-in 3 In 1 Dimming Function(PWM Signal, Resistance or 0/1-10V) for HL-9086 modular Profile systems series.
(Note: HL-9086 series profile are pre-order only. If you require a large quantity, please email us for details)
Can be used to DIM 24 Volts LED strips using 0-10V dimmer switches/signal.
Can also be used with smart home controllers as a part of a home automation to dim LED strip Lighting or other constant voltage LED products.
This is a dual function dimmable LED driver and can be controlled with both 0-10V & 1-10V dimming systems. If dimming control input signal is not applied, this driver will function as a non dimmable one (on/off) 
Characteristics:
Super slim LED driver
Installation: Built-in (HL-9086 profile only)
Dimming control: 0/1-10V, resistance or PWM
Input Voltage: 100~277V AC
Output Voltage: 24 Volts DC (PWM), 100W 4.16Amps
Dimensions: L 39.1cm x W 4.1cm x H 3cm 
IP Rating: IP40(non-waterproof)
Weight: 0.510 kg
Warranty: 3 Years
Customers who bought this product also bought: