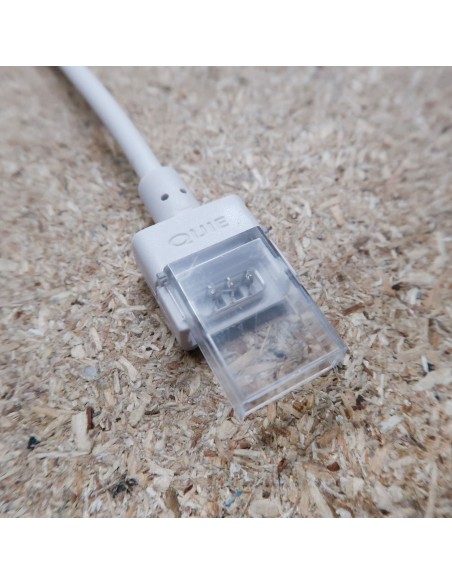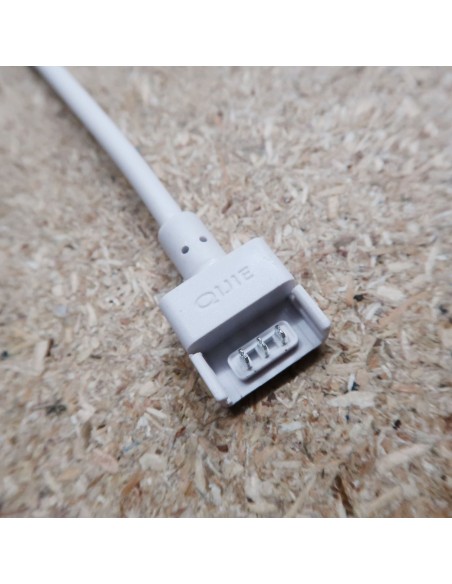 3 pin IP68 strip to power 200mm connector for 12mm LED tape
3 pin strip to power 200mm wire connector for IP68 LED tape
Supports high current LED strips
For 12mm IP68 3 pin LED strips
A strip to 200mm power wire connector designed for 12mm wide IP68 3 pin LED strips
Cut and power up IP68 waterproof LED strip without removing surface coating gel in seconds
This is a very high quality strip to 200mm wire connector suitable only for IP68 single colour 12mm 3 pin LED strip lights.
Compatible with 30-120 LEDs/m IP68 3 pin LED strips (10mm pcb strip width / 12mm total width).

This connector is made of flame retardant material and supports high current LED strips!
The IP68 connectors are suitable for use with the gel coated (PU) 12mm IP68 LED strips (please note that this connector is not compatible with the IP00/20, nano PU LED strips, IP54/65 or IP67).
Take care: Although simple to use, IP68 connectors should still be carefully applied. We recommend that when you make a cut, you leave additional copper for the connection to be fully made. Failing to do this may cause the strip to not function correctly.
To find out more, please see our article HERE and refer to the video also included on this page.
___________________________
Note: Please DO NOT close caps of the connector before strip to be in place, as it is not possible to re-use!
______________________________
Technical Data
Size: L16mm X W18mm X H8mm
Wire lead: 200mm (3*20AWG/0.52mm2)
Colour: Transparent with white base
Number of Pin: 3
Suitable for Hi-Line's IP68 12mm 3 pin LED strips

Connection hardware: High precision brass(Cu)
Voltage range: 12-24V
Maximum current: 5A
Normal working temperature: ≦60°C
Working Temperature: -20°~+40°C
Rated Standard: IEC/EN 60664-1
Shell material: Polycarbonate
Flame Retardant: UL94v-0
Pin Surface Treatment: Tin-plating
Package: 1pcs