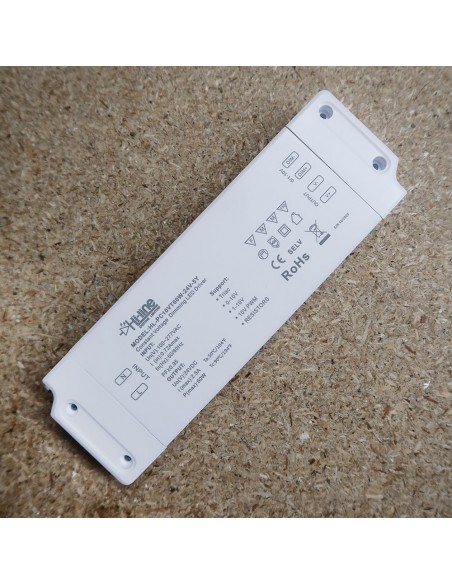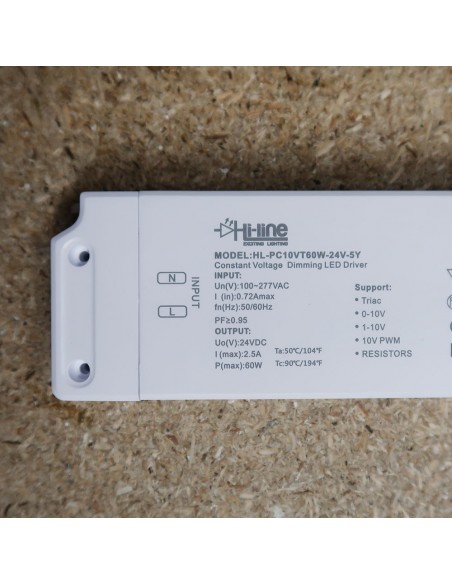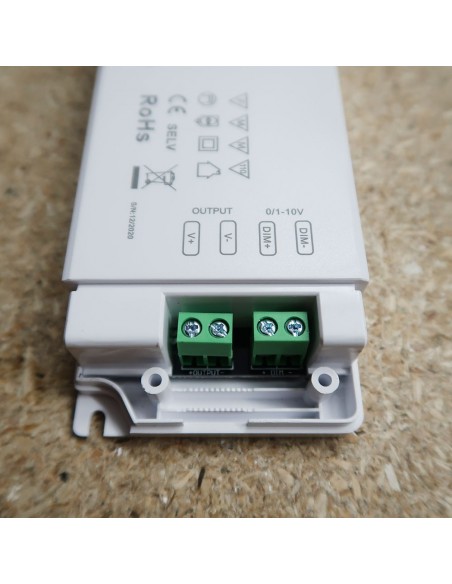 Dimmable 60W LED Driver 24V Hybrid Premium Series (Mains or 0/1-10V)
Hybrid Dimmable LED Driver High Power Factor
Works with Trailing Edge dimmer switches, 0-10V or potentiometer
24V DC Output
60 Watt / 24V
Warranty: 5 Years
Hybrid dimmable 60 Watt 24V LED driver operates perfectly with trailing edge dimmers and can be used to dimming 24 Volts LED strips, controlled by standard wall dimmer switch powered by 240V AC or 0/1-10 Volts dimming systems.
It can operate with load ranging from 5% to 100% and the dimming range will be from less then 3% to 100%.
This dimmable driver can operate with trailing edge mains wall dimmer switches, 0/1-10V dimming systems or potentiometer.
We tested this dimmable driver with Lightwave smart dimmer and it is compatible.
If you have a dimmer switch in mind and are unsure about compatibility, please email us for assistance.
5 Years Warranty
______________________________
IMPORTANT NOTICE!
This device should be installed by a qualified electrician in accordance with the latest edition of the IEE Wiring Regulations and any applicable Building Regulations.
Voltage

24V DC

Mains Dimming

Trailing Edge Dimmers

Power

60 W

Rating

IP40 (Non-waterproof)

Type

Hybrid Dimmable (Mains or 0/1-10V)

Voltage Type

Constant Voltage

Warranty

5 Years

Brand

Hi-Line
Customers who bought this product also bought: